Our Mission
We exist to enrich the financial lives of our members and associates and will do so with passion, empathy, and integrity.
Company Culture
Working at KEMBA is more than just a job, it is a career where you'll feel valued as an individual contributor. You'll enjoy big-company perks with a small-company feel, and family-like atmosphere. We proudly live the credit union philosophy and support the credit union movement. Our associates are passionate, committed and dedicated to serving our members and each other.
Our Associate Council, comprised of associates from across various backgrounds within the Credit Union, is focused on helping leadership continue KEMBA's tradition of excellence by advising on topics ranging from policy changes to system implementation to engagement initiatives.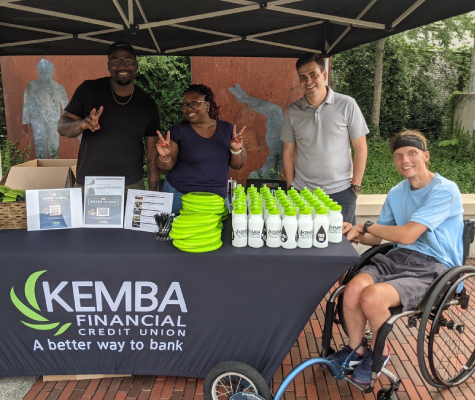 Community Commitment
We focus on our members' needs and our associates desire to serve them. Through locally developed policies, social outreach, financial literacy and associate volunteerism, we strive for the betterment of the communities we serve through our KEMBACares initiative.
Career Development
Personal and professional development are vital components of our culture and mission. We pride ourselves on encouraging learning opportunities for our associates, as individual growth relates directly to KEMBA's quest for excellence at all levels of the organization. These opportunities don't end at individual growth, but instead we proudly strive to promote from within and put a focus on career path development within the organization.
Workplace Diversity, Equity & Inclusion
We believe that diversity in all forms makes us a stronger organization, and are committed to actively inviting all colors, ethnicities, educational backgrounds, abilities, lifestyles and thought to our table. We value the abilities, experiences, and unique backgrounds introduced as a result. To support this philosophy, we have a DE+I committee which is dedicated to driving people, partnerships, and philanthropy as it relates to diversity, equity and inclusion.
KEMBA Financial Credit Union is an equal opportunity employer and prohibits discrimination based on race, color, religion, sex, age, national origin or ancestry, physical or mental disability, military/veteran status, medical condition and sexual orientation.

Employer Accolades
KEMBA is consistently recognized as a great place to work by Central Ohio organizations. Even better, these awards are a result of the hard work and dedication of our associates to our members and each other, as voted on by our associates!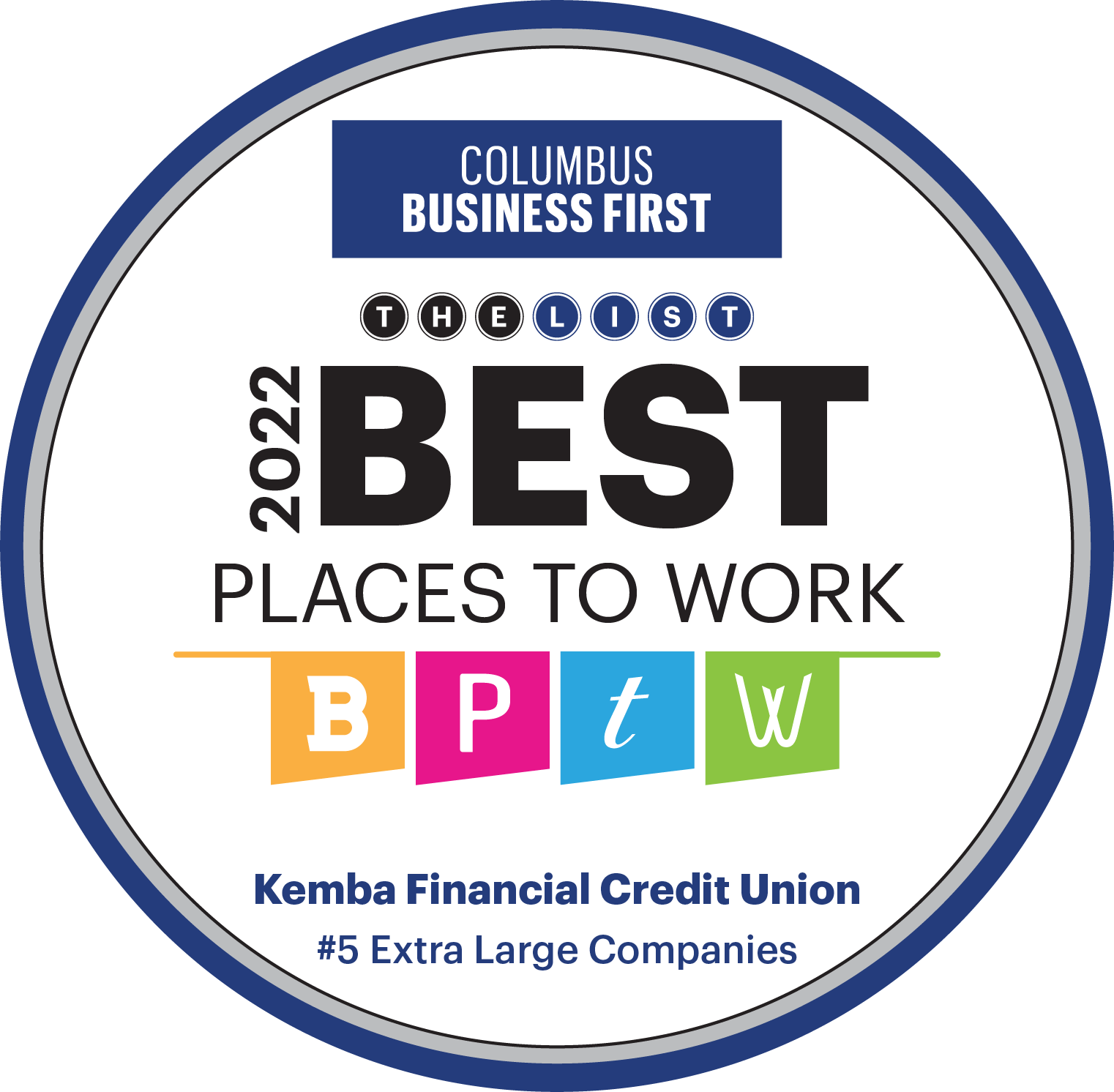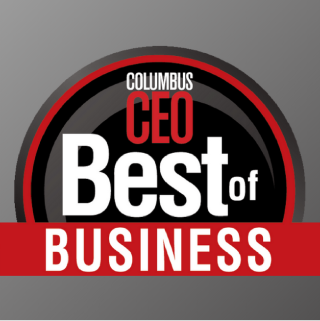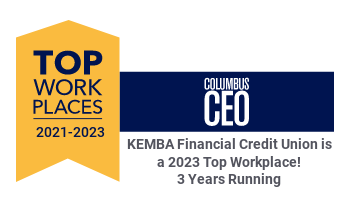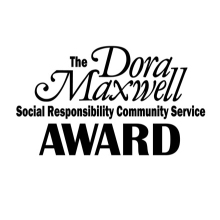 Benefits our Associates Love


Employer Match Health Saving Account Contributions



Employee Assistance Plan (EAP)


401(k) Plan Dollar-for-Dollar Employer Match up to 5%



Generous Paid Time Off, 11 Paid Holidays, Paid Time for Birthdays


Free Life and Disability Insurance



Discounts on KEMBA Products and Services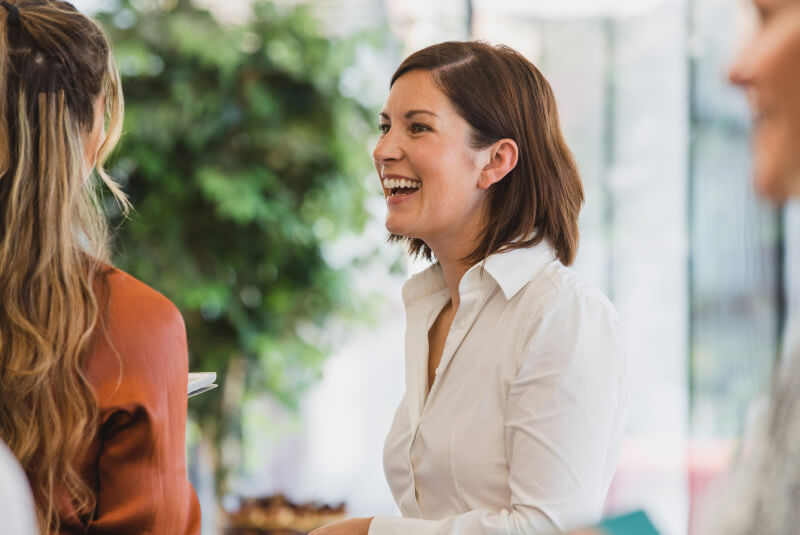 Why our associates choose KEMBA 
"We often tell people why KEMBA Financial Credit Union is a Better Way to Bank, and I am reminded daily that it is also a Great Place to Work! I am so thankful to work for an organization that gives me the tools and autonomy to make decisions and to advocate for what is right to assist our members!"
Wendy Browning
Member Care Administrator