Posted on May 30, 2019 Last Updated: August 17, 2021
Your student has completed their high school education and ready to take the next step to transitioning to adulthood. As they explore their options for higher education, you are weighing the options for financing their education. Many Americans are ill-prepared for the cost of higher education because they have not saved for college or have not saved enough to keep pace with the rising cost of a college education. Student loans are one way to finance your student's education.
The rule of thumb for using student loans to fund a college education is to always start with federally sponsored student loan programs first. Thanks to government subsidies, federal loans offer more flexible terms, lower interest rates, and even deferred payments as long as your student is in school. The process of setting up a federally sponsored student loan begins with completing the Free Application for Federal Student Aid, or
FAFSA
. After you submit the FAFSA form, you'll receive a notice that details the amount of money you can borrow and the terms available.
A
2018 study
from the National Center for Education Statistics shows that the average amount of federal student aid granted in 2017 was around $6,000 per student. The same source states that the average tuition expense for a public university for a four-year degree is over $12,500 per year. These statistics show that in most cases, there will be a gap between what federally sponsored loans cover and the final price tag.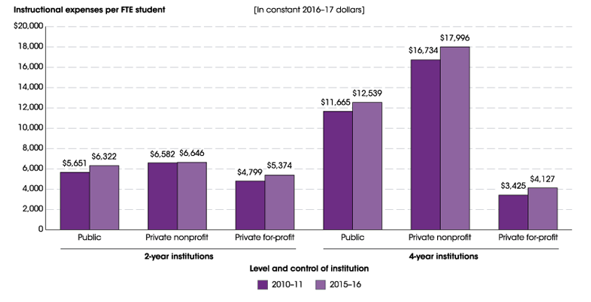 Private student loans
can fill the gap. KEMBA Financial Credit Union offers a
private student loans
to cover college expenses and compared to other lenders, KEMBA offers
competitive interest rates
- link to rates needed
as well. Interest rates can be fixed or variable and there are no restrictions on how you use the money from a private loan, though it is important to use it in a fiscally responsible manner (federally sponsored loans do come with restrictions on how you spend the money).
A private loan
after
graduation is also something to consider – a
student loan refinance
. Once college is complete, many graduates (and parents) find themselves managing several different loans and payments. A single, private loan that refinances and consolidates all of those loans into one more manageable loan—a loan with perhaps a lower interest rate—could make life easier for everybody and save you money.
No matter what kind of private student loan you're looking for, a KEMBA Representative can help you find the solution that meets your unique needs. Stop into any one of
10 Central Ohio KEMBA locations
today, or call us at
800.282.6420
, option 4. Or, visit kemba.org for various resources to determine your best options.