Life or Disability Claim? We're here to help!

In partnership with CUNA Mutual Group, KEMBA Financial Credit Union now offers a convenient claims process that allows you to quickly and easily file an insurance claim for your KEMBA loan whenever and wherever it is most convenient for you.

And best of all, a CUNA Mutual Group Claims Specialist will help guide you through the process.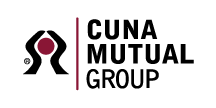 CUNA Mutual Group is the marketing name for CUNA Mutual Holding Company, a mutual insurance holding company, its subsidiaries and affiliates. Optional MEMBER'S CHOICE Credit Life and Credit Disability are underwritten by CMFG Life Insurance Company.
KEMBA Credit Union Life Insurance & More

As a KEMBA member, you have valuable insurance tools at your disposal that cover your KEMBA accounts in the event of an unforeseen life event. KEMBA, in partnership with CUNA, offers several insurance options to cover all aspects of life including, Life, Disability, Accidental Dismemberment, and Terminal Illness Insurance coverage. To learn about our credit union insurance options, contact our Member Service team at 614-235-2395.